Thomas Vogele & Associates, APC is pleased to announce the launch of its new website! With offices in Orange and Monterey Counties, TVA focuses on litigation, appellate, and bankruptcy work throughout California. Individuals and small to mid-market businesses can rely on Thomas Vogele & Associates to handle each case with the knowledge and expertise they have become known for. TVA is pleased to provide clients with this resource.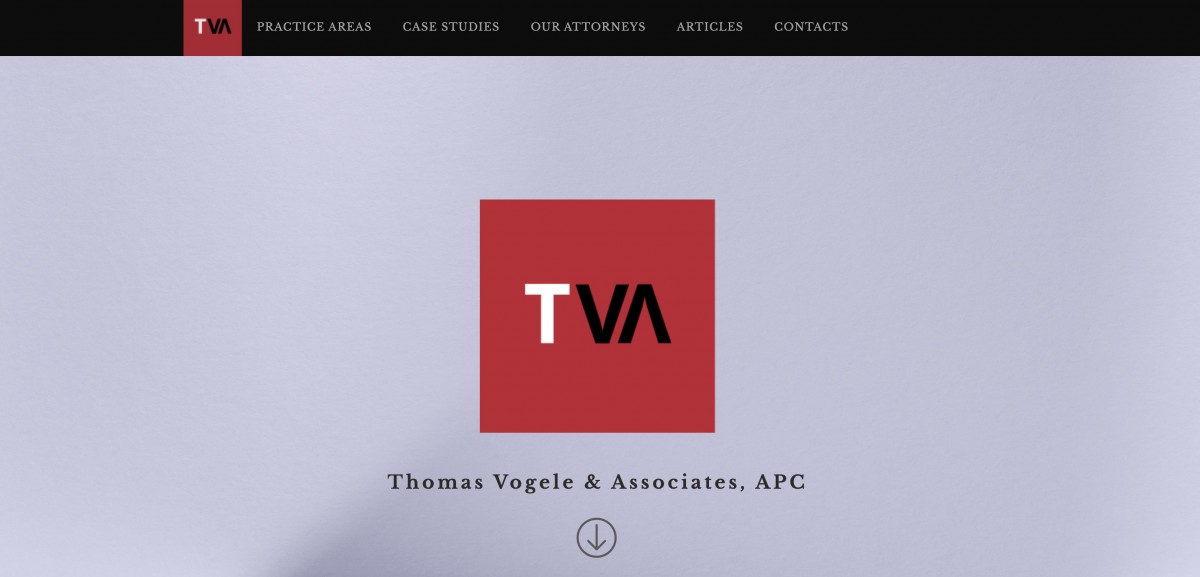 "TVA attorneys come to the law from vastly different backgrounds but share a passionate commitment to excellence and professionalism in everything we do for our clients and the legal community," states the new TVA site, followed by a detailed introduction to the legal team featuring specialists in trials, appeals, and bankruptcy.
With a strong focus on their specific areas of expertise, the small firm in Costa Mesa, California boasts large-firm capabilities. "We pride ourselves on vigorously representing our clients without compromising our professionalism or ethics," says principal Thomas Vogele. Client service is a top priority, and the firm's record bears this out.
TVA received the highest fraud, breach of contract, and breach of fiduciary duty jury verdict for its client in California in a 2018 business dispute, and the highest trespass verdict in a 2019 easement dispute.
Specializing in litigation, appellate, and bankruptcy, TVA is a team of highly skilled and experienced lawyers. They have a keen understanding of the needs of their clients, and have the expertise and determination to achieving the best possible results for their clients. Known for resolving even the most complex challenges, TVA's attorneys have won the confidence of clients ranging from publicly-traded corporations to small businesses to professionals and individuals. "Most problems have more than one solution," says TVA shareholder Tim Kowal. "We try to offer clients possibilities they might not get from other attorneys."
The award-winning firm's new website provides their clients with a detailed explanation of the firm's practice areas, along with a section dedicated specifically to case studies. An informative section, the case studies allow their clients to see firsthand the available details and outcomes of previous cases the TVA team has successfully managed in the past. As the website so aptly reports, "TVA is proud to have secured successful results for our clients totaling well over $100 million in verdicts, defenses, reversals, and settlements."
Furthering their clients' knowledge and understanding of the firm's specific practice areas and expertise, the website also provides readers with a comprehensive section dedicated to a collection of articles explaining specific legal outcomes of certain cases.
Thomas Vogele & Associates, APC is dedicated to quality, and to ethical conduct in their business law and appellate litigation practice. With over 40 years of experience to back them, they have an intense commitment to their clients, and have a straight-forward approach to every challenge. They have gained and maintained the trust and respect of their clients, and have a brilliant track record backed by multiple awards for exceptional service and results. Thomas Vogele & Associates, APC is pleased to continue to have an unwavering dedication to achieving the end result that is best for their clients.
To contact Thomas Vogele & Associates, APC please call (714) 641-1232. Contact TVA through email at info@tvalaw.com, or visit their website.